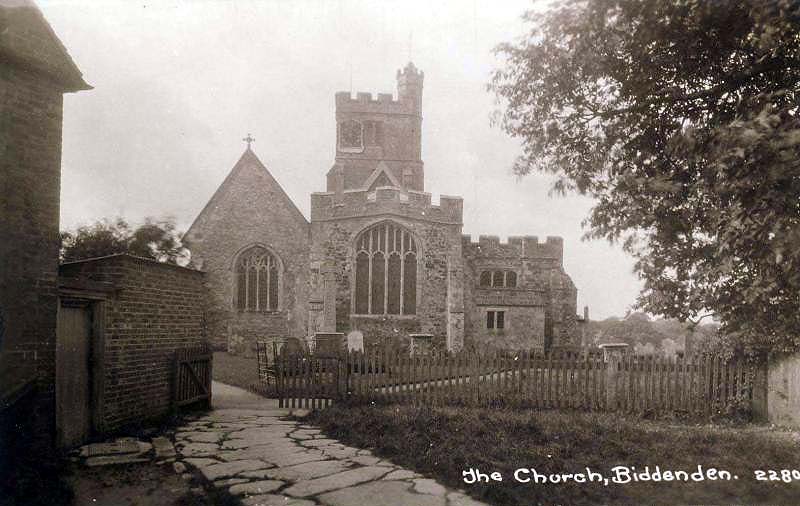 News
Operation Brock (formerly known as "Stack")
From Monday (25 March) the M20 contraflow will be in effect from north of Junction 8 (for Maidstone) to Junction 9 at Ashford. Lorries heading for mainland Europe will be routed down the coastbound carriageway, with a 30mph speed limit in place. All other traffic will be directed onto the London-bound carriageway, with two lanes in each direction operating at 50mph. The deployment will help to demonstrate Kent's preparedness for disruption and allow the contraflow to be in place for any traffic disruption in the coming weeks. Three lanes in each direction could be restored, with a 50mph limit, if Operation Brock is assessed as unlikely to be required in the following weeks.
Drivers are advised that sections of the M20 will be closed this weekend for the final work to take place, signed diversions will be in place. From Monday drivers will need to follow the different layout on the M20 from just north of Junction 8 (for Leeds) to Junction 9 (Ashford).
Water Maintenance - High Halden
Work is being carried out to clean water mains in High Halden to safeguard the quality of drinking water.
Parish and community council elections in England and Wales
Would you like to stand for election for the Parish Council?
Local Councils; what do they do?
Village Confines 2019
In October 2018, Ashford Borough Council (ABC) wrote to the Parish Council to advise that it would be commencing an exercise to identify "village confines" across the borough. Please examine the proposed changes in the attached PDF.
Junction Reconfiguration High St Biddenden
Kent County Council (KCC) put forward a proposal to make alterations to the existing road layout and install a T-junction which included changing a section of Tenterden Road from carriageway into an extension of the existing green.
www.kent.gov.uk/highstreetbiddenden
Changes to the Post Office - Consultation
Post Office Ltd is planning to make some changes to the Biddenden Post Office.
For further information and to let us have your views please visit our Consultation Hub via the link below:
Consultation Hub - Biddenden TN27 8AL
Customer information materials will also be available in branch.
Yours faithfully Audra Mirjah-Clarke Post Office Ltd
The Ashford app - Download it now!
If you've ever been out in the borough and spotted something that needs tidying up, you can now easily and conveniently report this via the Your Ashford app using your mobile device.
It also does far more. Download now from Google play (Android) or the App Store (iPhone).
Ashford Local Plan 2030 - Changes
The proposed Main Modifications to the Ashford Local Plan 2030 as well as the Sustainability Appraisal Addendum will be available for public consultation from the 13th September until 5pm on the 26th October 2018.
We have posted you copies of the consultation documents. If you wish to view the documents or any of the accompanying background documents online, they are available on our consultation portal where you can also upload any comments.
https://haveyoursay.ashford.gov.uk/consult.ti/MainMods_LocalPlan/consultationHome
Applications to the Community Project Fund
Applications are invited from village organisations to the Parish Council's Community Project Fund before 31st October
Report a Crime Online
Rather quicker than calling 101 why not report a crime onine?
Volunteer Support Warden
Would you like to be a volunteer support warden? Find out what it's about. Your parish needs you.
Housing Development Updates
Development Update 31 Oct 2017
Business Rate Relief Consultation
Pay business rates in Biddenden? This might be helpful.
Ashford Borough Council Draft Local Plan
February 2018: Ashford Borough Council - Ashford Local Plan Examination
Local Plan 2030 - Main Changes
Ashford Borough Council is currently consulting on a number of 'Main Changes' to the draft Local Plan for the borough, which sets out the land that needs to be provided in the borough to accommodate new homes and jobs up to 2030. The consultation runs from 7th July to 31st August 2017. The changes include new and amended housing site allocations.
You can also visit www.ashford.gov.uk/consult
Planning Objection - App No: 17/00258/AS
Full information in respect of the proposed Biddenden development to ensure that parishioners can make an informed choice.
Simon Cole, Planning Policy Manager at Ashford Borough Council, said that Ashford Borough Council would need full information from the BPC by **mid December (12/12/16: We understand that this date has been extended slightly) . If this deadline were not met then there would be no community benefit linked to a section 106 agreement for this development:
The Biddenden questionnaire results
Planning News (continued)
Latest planning & development news Issue 30 // October 2O16
Latest planning & development news Issue 29 // April 2O16
Biddenden Parish News
The Prince's Trust Team programme is returning
There may be parishioners who are 16-25 years old, not doing anything at the moment (i.e. not in education, employment or training), who want to gain confidence and change their life. This programme may be for them. After the stress of GCSEs, this could be their next step.
They may have just graduated but not sure what the next step is, they could use Team to get clarity. There could be a number of scenarios. Get in touch.
TEAM STARTS ON 25TH SEPTEMBER 2017
There are loads of opportunities to find out more..
Why not pop in to our team room @ head office (The Old Court, Tufton Street, Ashford) on a Friday for a chat?
You could call me (Adam, Team Leader) on 07971551742
You could even email me at adamgregory@cxk.org
Power Cut?
Just call 105 to find out what's happening even if you don't know who supplies your power!
UK Power Networks' Priority Services Register
Learn more: A "Priority Services Register" to identify vulnerable people quickly in the event of a power cut.
Local Boundary Commission Consultation
You may already be aware of this but the Local Boundary Commission is undertaking a consultation on the ward boundaries within the Ashford borough. The purpose of the Commission's work is to make recommendations about our ward boundaries so that each elected representative at a borough level represents around the same number of voters and the specific interests and identities of local communities within those wards. It has stated that it will need to re-draw ward boundaries across Ashford to achieve this aim and is asking for feedback on its findings.
More details are available via the following link: www.lgbce.org.uk/current-reviews/south-east/kent/ashford
The Ashford Local Plan
Proposals for the Ashford Area Local plan
The Ashford Local Plan - Biddenden specific detail
Ashford Local Plan: Information about North Street Biddenden and Priory Wood proposed sites
Biddenden's meeting to discuss the proposed sites is on the 26th June 15.30 - 19.00hrs at the Biddenden Village Hall
New Email & Internet Scams
There are some dangerous new email and computer scams of which you should be aware. Here is some information to watch out for from the National Fraud Intelligence Bureau
Bogus websites selling cheap electrical goods
NEW: Consumer Rights Act 2015
The Consumer Rights Act came into force on 1st October 2015. The law is now clearer and easier to understand, meaning that consumers can buy and businesses can sell with confidence..
Watch Out! A new parcel delivery scam!
Don't get caught out. Don't hand over your credit card details for re-delivery.
Kent Police has produced a helpful leaflet on.
"Shutting the Gate on Rural Crime"
Rural News 138
Essential Information on Funding for all local groups
Kent Parish News
Information about Kent parishes
Rogue traders spotted in the Maidstone area
Watch out for men offering to fix your driveway!
Report a pot hole
Bad pot hole in the road? Report it to the Highways Dept. on their online map.
Council Tax Support - Review
Ashford Borough Council has to review its council tax support scheme that it introduced in April 2013. Council tax support has meant that some people have had to pay something towards their council tax for the first time.
Ashford Borough Site Submissions - Building Plots
Letter from Ashford Borough Council - Simon Cole
Biddenden Housing Needs Survey - June 2012
BIDDENDEN'S FUTURE
COMMUNITY-LED PLAN 2013 - formal adoption was discussed by the recent BPC September 2013 meeting
Visit the Kent Police website
Kent Police to see the locations, dates and times for when the Police Contact points are in or near your area. Some locations, dates and times have recently been changed so please have a look for up-to-date details.
Rural News
Essential information on funding, training, events and much more for local councils, community halls and other groups!
Rural Local Needs Housing Guidance Notes
Information for the Council, Parish Councils/Parish Meetings, Housing Associations and Applicants
Free Loft and Cavity Wall Insulation
Click for further information.
News in Kent April 2014
Hedges on Roads and Paths
Spring time Hedges and Borders - Your obligations
Ashford Borough CITIZENS ADVICE BUREAU Newsletter Spring 2013
Universal Credits
Not got a bank account? You'll need one!
Welfare reform is coming – are you prepared?
Information from Ashford Borough Council
Council Tax Benefit
Advice Services Transition Fund
The Big Lottery Fund and the Cabinet Office have launched a new £65 million grants programme; the Advice Services Transition Fund.
Grants of between £50,000 and £350,000 are available for local not-for-profit providers of advice services to continue to give vital help to people and communities in the areas of welfare benefits, debt, housing and employment.
Non-emergency Police phone number 101
Call 101: The new non-emergency Police phone number
Chalara dieback of Ash (Chalara fraxinea)
For further information in respect of reporting cases of Ash Dieback disease please visit the Forestry Commission's website here.
Informatiion specific to Kent in respect to Ash Dieback disease.
Information about Bonfires
Planning a bonfire? Find out more here.
Rogue Telephone Calls purporting to be from the CAB
Trading Standards Alert: members of the public are being telephoned by someone pretending to be from CAB and offering debt advice. Citizens Advice never call a member of the public without them having first contacted the CAB and giving permission for a call back.
Members of the public are reminded that they should never give personal details, banking information or other data to anyone who cold calls them. They are also reminded that the Citizens Advice Bureau do not charge a fee for the advice they give.
Di Sandy
Administrator
Ashford Borough Citizens Advice Bureau
No Golf on the Gordon Jones Playing Field
A large number of golf balls have recently been found on the Gordon Jones Playing Field, tennis courts and bowling green. No golf or golf practice is allowed on the Gordon Jones Playing Field as it is an area heavily used by dog walkers and children. Golf presents serious health and safety issues because of the possibility of personal injury to others using the area. If you wish to practice or play golf, please visit either a local golf course or golf practice facility.
ATTENTION DOG OWNERS!
Red dog waste bins are provided around the Gordon Jones Playing Field and Millennium Field area. Most people make good use of these bins but a few do not. Please do not allow your dog to defecate in public areas without clearing up afterwards and disposing of it in the red bins provided. Bags are available, free of charge, from the Post Office.
Please note that if you do not pick up your dog waste, then you may find yourself picking up a fine instead.
Localism Act received Royal Assent on 15 November 2011
This is a key piece of legislation which gives greater recognition and more power to local councils.
A plain English guide to the Localism Act.
FREEDOM OF INFORMATION ACT REQUEST FORM
Any Freedom of Information requests for the BPC should now utilize this new form: Click here for further information...
Biddenden Parish Plan 2005
To provide the Parish Council with an action plan for critical issues, as identified by the Steering Group through parish-wide consultation (click for details).
Biddenden Parish Plan revisited 2009
The initial 2005 Biddenden Plan revisited and updated for 2009 (click for details).
Biddenden Parish Council Information Publication Scheme
Updated 8 Jan 2013: Information about: who and what we are, what we spend and how we spend it, what our priorities are and how we are doing, how we make decisions, our policies and procedures, lists and registers, the services we offer, additional information. Model Publication Scheme 2013:
Biddenden Parish Risk Assessment
Risk Assessment dated 8 Jan 2013:
Useful Information
Concessionary Free Travel Scheme for Senior Citizens and Disabled People